Emilyann's Coloring Novels™ Story:
Emilyann loves books and loves coloring. She noticed the popularity of adult coloring books and wondered why novels don't have their own coloring pages. Perhaps not everyone would love that, but she knew she would love it and suspected certainly other book and coloring lovers would too.
So she imagined Coloring Novels™, a book format that would combine coloring with books and novels. This collection of Coloring Novels™
stories is a unique book format that caters to many consumers from those who simply enjoy novelty or illustrated book adaptations to niche fans of various classic literature pieces and more.
A small survey Emilyann conducted in 2017 showed extremely positive feedback and interest for this new format. Reading and coloring adventures in one immersive experience is an exciting and fresh prospect with high appeal. And those contacted in a private survey Emilyann conducted about Coloring Novels™ were asked if they believed coloring novels will likely help engage more teens in reading. 75% of respondents said, "yes," they believe Coloring Novels™ will help engage more young adult readers.
In addition, the therapeutic value of coloring is already well known. Emilyann once said, "Coloring and reading have both helped me heal during hard times and made average days into better days. I hope Coloring Novels™ will bring that same enjoyment and healing to more reading and coloring enthusiasts."
Motivated by her own excitement about the Coloring Novels™ idea and hope that this book format might help readers immerse more in stories, help some readers discover a love of art, help coloring lovers discover a passion for reading, and help engage children and teens more in enjoying reading, Emilyann had to bring Coloring Novels™ to life.
She set out to trademark the new innovation and personally designed and launched Coloring Novels™ paperback and ebook formats and the Best Coloring Novels™ brand in 2017 (Best being a family name in her mother's family tree). The original book collection includes The Labyrinth Wall, A Midsummer Night's Dream, Sense and Sensibility, and Beauty and the Beast. Not only are the original books available as well as Coloring Novels™ brand matching apparel and decor, but Emilyann's vision is to continue polishing and expanding the collection to convert as many classics to this format as possible. 
Via Luminous Words Press, Emilyann created and trademarked the Coloring Novels™ book format and Best Coloring Novels™ brand because she wanted to bring the joy of reading stories and coloring together…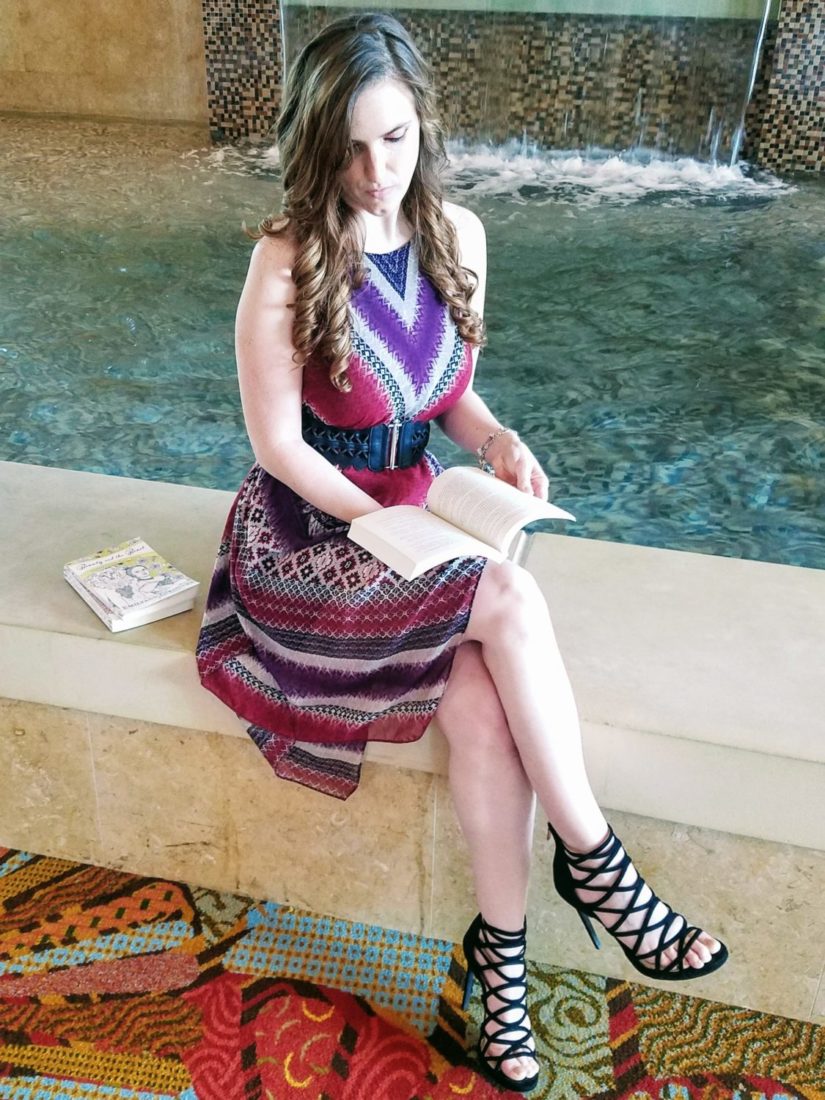 Photo Credit: Laina Mari Productions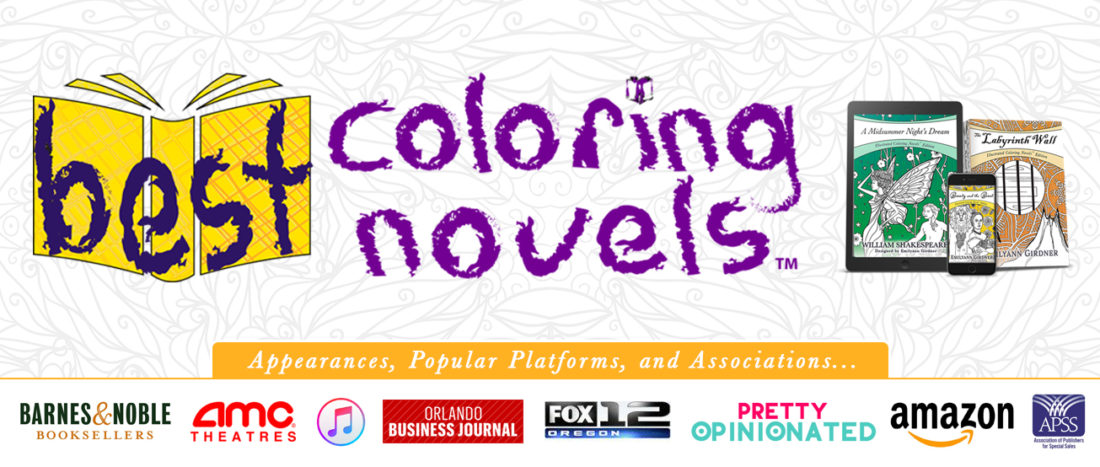 Coloring Novels™ Paperbacks:
The current Coloring Novels™ edition books are comprised of an array of designs. Some designs are lovely stock design patterns or digital art and design compilations by Emilyann, while some are adapted vintage print designs or artwork contributed by various artists… 
Coloring Novels™ Interactive eBooks:
The process of creating interactive ebooks with coloring capability was not an easy task! The concept is just ahead of its time and the software is not easy to find. So, Emilyann located software created by a company outside of the United States (because it wasn't available locally) in order to produce the books. She personally learned the software and adapted the designs from the coloring novel paperback format to the ebook format.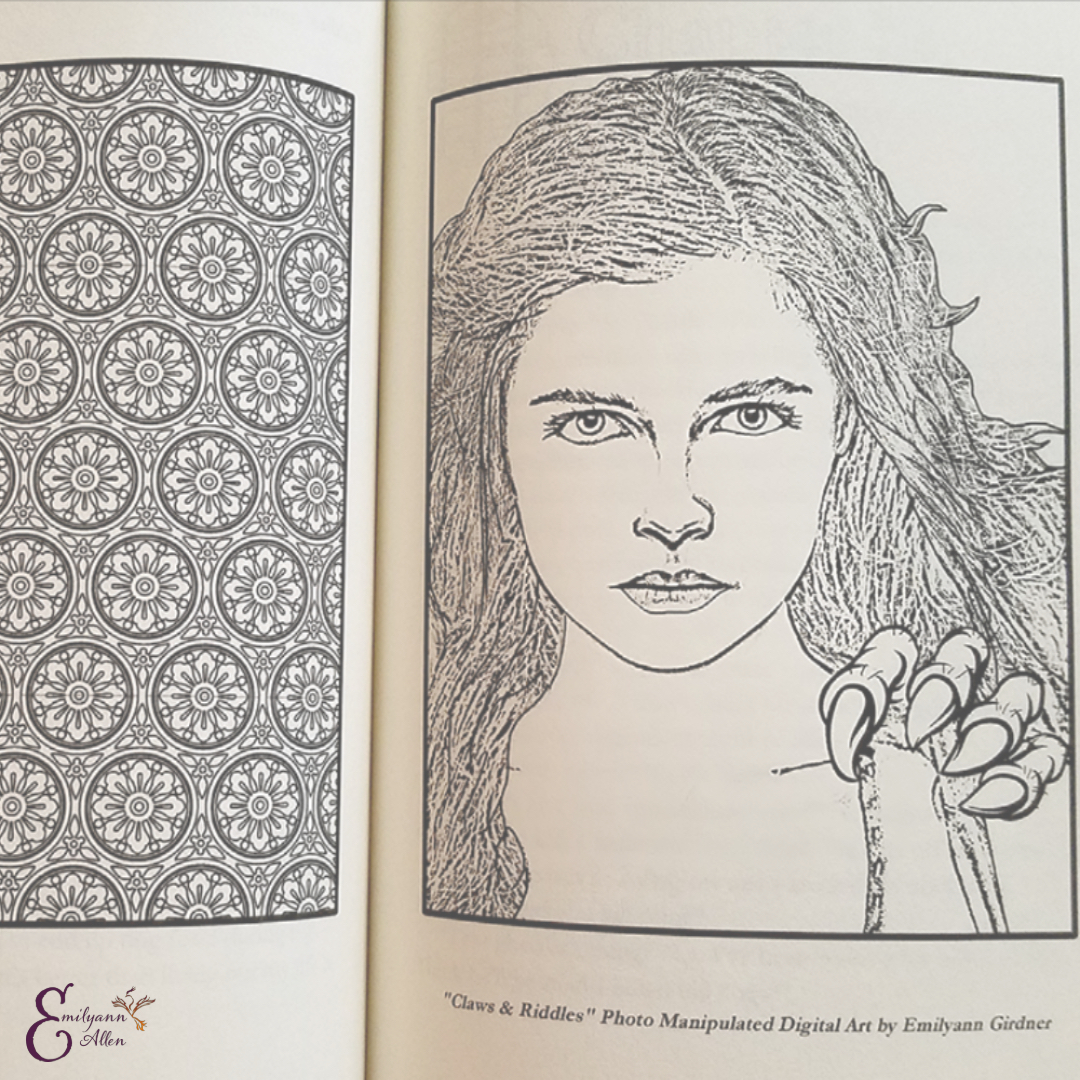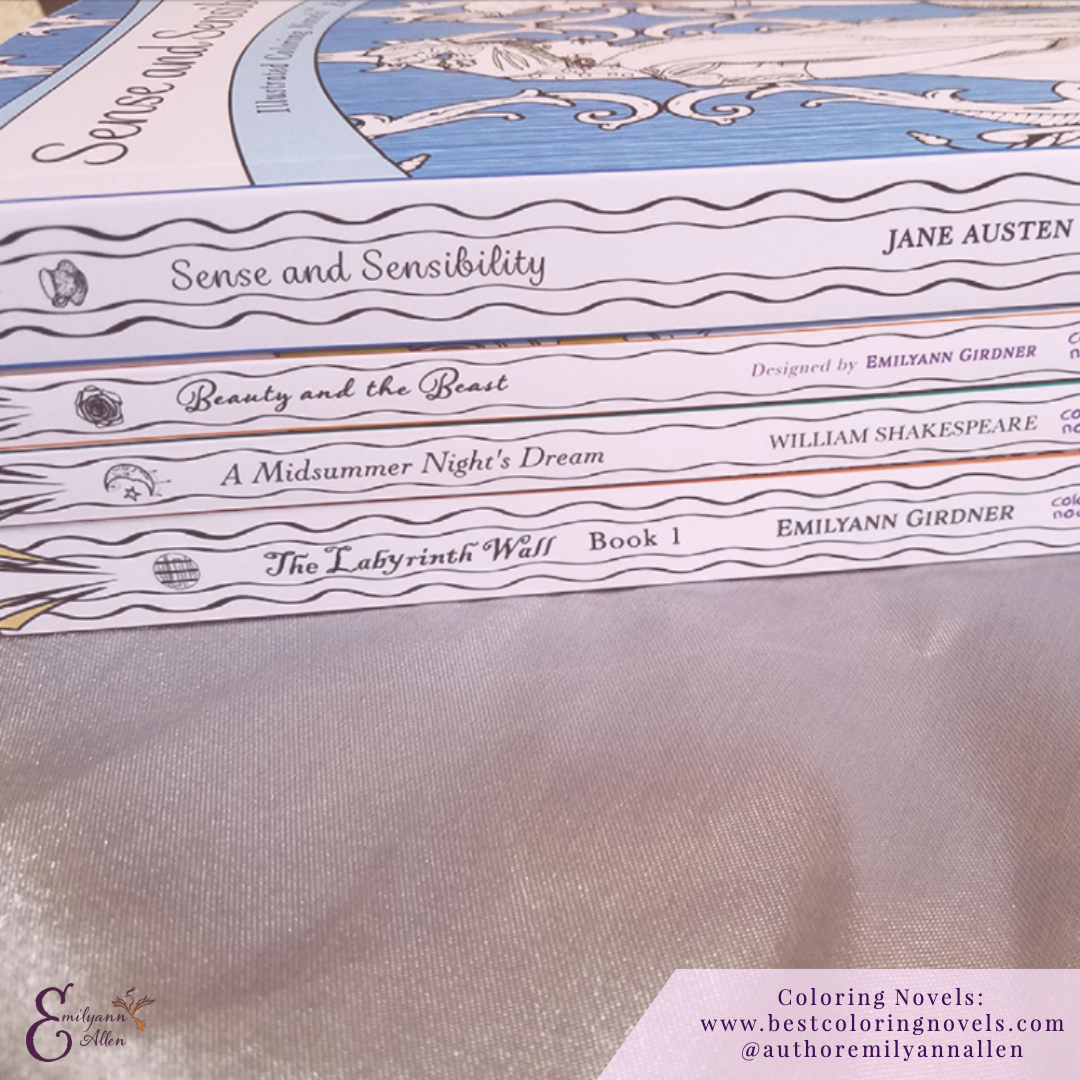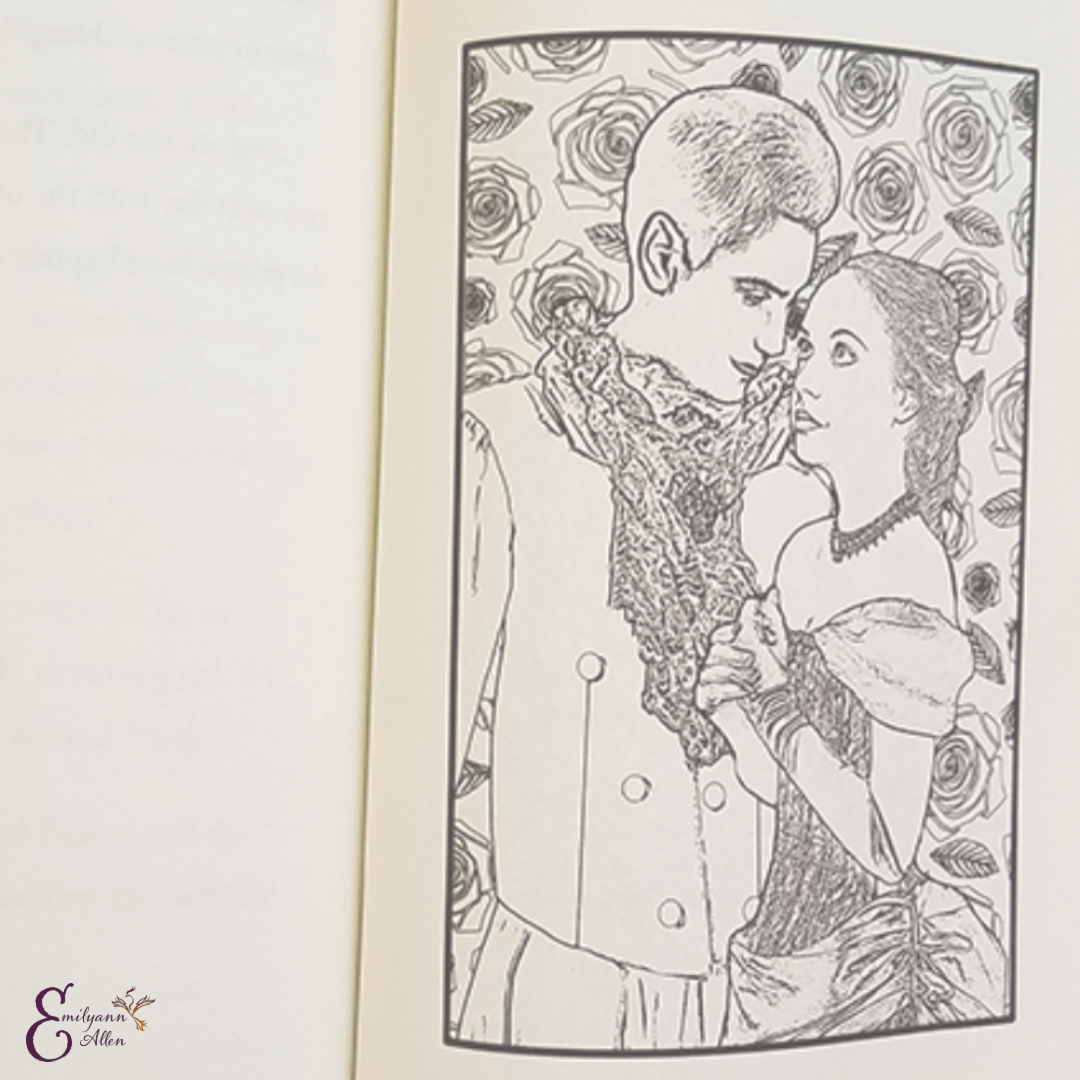 Coloring Novels Demo Video and Images: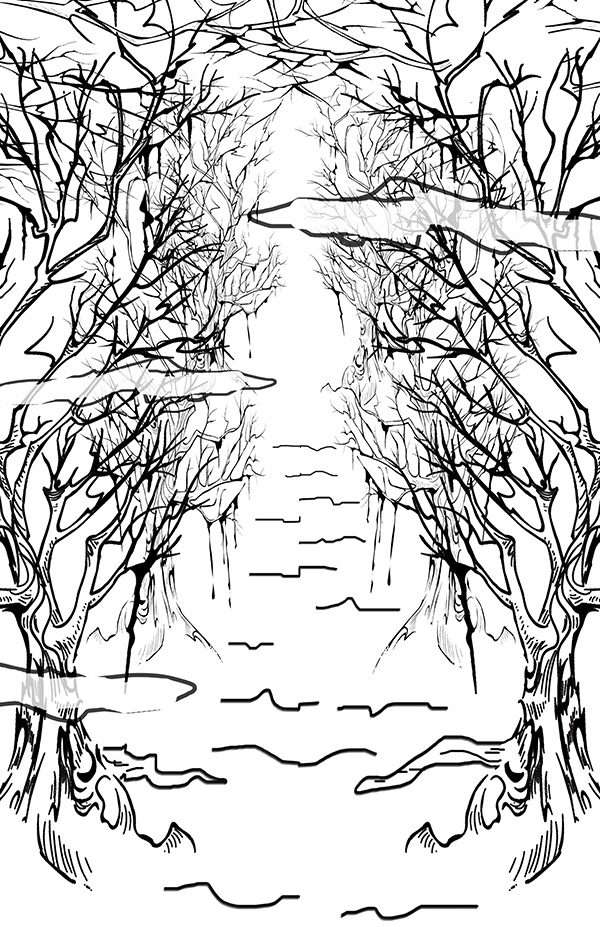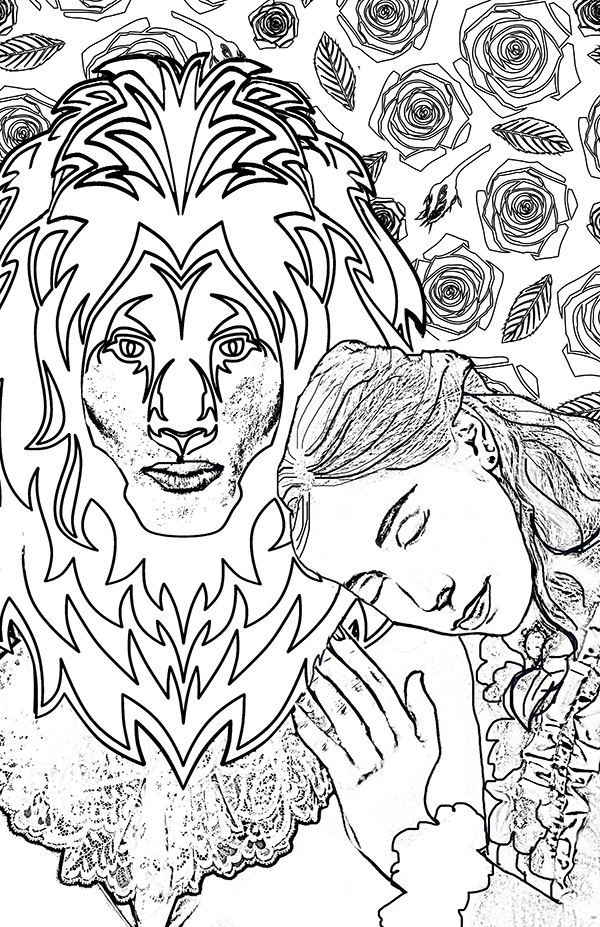 Enjoy a FREE Legends of the Conjuring fantasy eBook, Emilyann's monthly updates, and entry for her periodic gift card giveaways…
Have Art and Design Ideas? You Can Bring them to Life at Zazzle…: