Movie Mashup Monday: The Walking Dead
(I know, it's a TV Show, not a movie, but I couldn't help myself)
I admit it, I'm a The Walking Dead addict. Which is very odd, because typically I hate scary things. However, I think of The Walking Dead as more of a survival flick (or at least that's what I tell myself to reduce the terror).
The Ewoking Dead
Star Wars and The Walking Dead mashup
Found on Pinterest
Pocahontas Dead
Pocahontas and The Walking Dead movie mashup
Shared on: BuzzFeed
Scooby Walking Dead
The Walking Dead and Scooby Doo movie mashup
Image Credit: Jeff Zoet Visuals
The Walking Dead of OZ
The Wizard of OZ and The Walking Dead mashup
Found on Pinterest
If you haven't watched The Walking Dead, I highly recommend. It's a very well written show with fascinating characters.
————————————————————————————————
Holiday Kindle Fire Giveaway: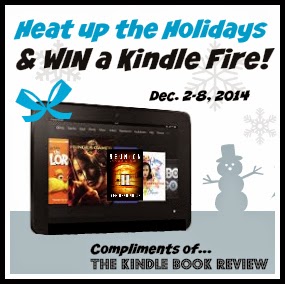 And guess what else? As a sponsor, I am excited to announce that the The Kindle Book Review is running an exciting and easy to enter Kindle Fire giveaway from Dec 2nd-8th, 2014. Drop by everyday December 2-8 to enter this timely promotion. It's easy. Just subscribe, share, buy a book or two (if you like), and you could be our next winner. The Holiday Kindle Fire Giveaway is a Rafflecopter application that only lasts 7 days.
Click Here to Enter the Giveaway
Thank you for stopping by for another crazy Movie Mashup Monday. Have a great week everyone!
Keep Imagining,
Emilyann
Thank you for visiting the blog and website of Young Adult Fantasy Author, Emilyann Girdner. Please feel free to browse, check out her publications or reach out to her with questions or concerns at emilyann@thelabyrinthwall.com.