Hey Everyone,
It's been a whirlwind week and month. I've absolutely been loving The Labyrinth Wall Monster Party and am so blessed by the awesome group of bloggers who have helped out. I'm also blessed by the advice of veteran writers. Of course, God is my greatest comforter when I've been scared going into the publishing process. My family and friends have been incredibly supportive during launch week and it's all added up to some great news…
The Labyrinth Wall Amazon Best-Seller?
The Labyrinth Wall hit #2 on the Amazon Best Seller List in its free category the day after it was released.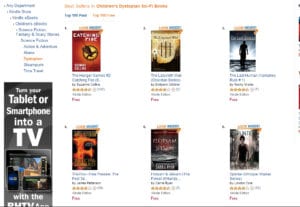 Though the placement categories have since been changed to Action & Adventure and Fantasy & Magic under juvenile.
Wow!
And…
Yesterday the book peaked at #26 on the Top 100 List in the Amazon Free Ebook store!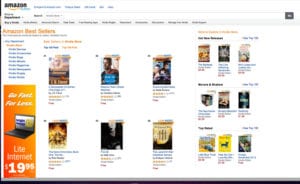 And the Free Download Period is still going, so who knows what's next.
Holy Guacamole! This is exciting stuff. The next step is to build up some more reviews (or I'm told this is a good thing to help keep the momentum going. I'm definitely still learning the ropes here).
*Side note: does anyone know if there is a record anywhere of best sellers? It is a little weird to be able to say "the book was a best seller," but only have a picture to say so. I thought there may be some kind of archive, but I can't find anything like that. Anyone know about this? Also, why does Young Adult not show up in the categories for listing when posting a book? Juvenile appears to be the only option for youth.
I can't express how grateful I am to everyone for spreading the word and helping make these cool things
happen. Now, I have no idea what this will mean for rankings in the paid store, but I'm going to enjoy the fun while it lasts 😉 You guys are all so awesome that have supported the release efforts and I'm sending big, huge, hugs your way!
The Even Better Thing That Happened
All this has been really great, but the biggest excitement for me regarding the release in the last few days is that my Grandpa read the entire book (of his own accord) and really enjoyed it. If you've read the book,
you may have noticed that the book is in memory of my Grandma (his wife), and somehow him reading it just really brought tears to my eyes. I've been incredibly blessed with wonderful Grandparents who have always loved me and encouraged me whole heartedly. I'm truly, deeply, touched that he enjoyed it.
Me and Grandpa (a peck on the cheek indeed) <3
The Party's Not Over Yet =)
In addition to exciting rankings, we've seen minotaurs, talking hands, and other awesome monsters at the monster party. But it's not over yet. More monsters have just been spotted at the blogs below. If you haven't had the chance to visit the party blogs yet, you're invited to swing by today:
Monster Party Sites:
I can't thank everyone enough; it's just not possible. But my appreciation is tremendous. This has been so much fun!
Did you guys find any monsters you recognized? Have you got a favorite labyrinth monster? If you've released a book before, what was the most memorable or exciting part for you? What's going on in your world in general? I love hearing from you all =)
* Later Update to this Post: 7/9/14 *
I just wanted to voice my appreciation as The Labyrinth Wall continues to hit the Amazon Best-Seller list in various places and categories (paid and free at various times). Your support is so appreciated!