The Realms Faire! Lady Girdner is Jousting
Happy Friday Everyone!
All week I've been mentioning the Realms Faire. I'm super thrilled that I'll be featured in the Faire today at
http://mpaxauthor.com/blog/
. If you have a few minutes, pop by and thank MPax for hosting this event and leave me some comment love mentioning the key words listed below. Today only, you'll have the chance to get a free The Labyrinth Wall Ebook as a prize for participating. And of course, you'll become a candidate for the $15 Starbucks electronic gift card giveaway contest I'm offering for my cheerers.
Thank you in advance to everyone who supports Lady Girdner in this epic Realms Faire quest. And good luck to all of my fellow jousters. <3
My Key Words:
Lady Girdner, Labyrinth and Topiary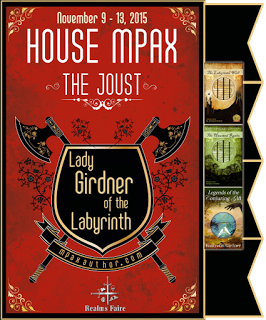 And if you've been by my blog this week, you already know that The Haunted Realm (the sequel to The Labyrinth Wall in the Obsidian Series) launched this week. The links are below if you'd like to check out the books (Christmas gifts maybe).
Obsidian Series Purchase Links: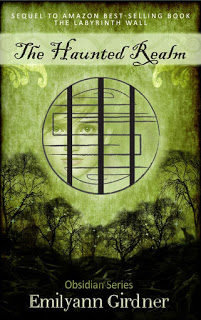 The Labyrinth Wall (Book 1):
The Haunted Realm (Book 2):
Stay Connected to the Series via Websites and Social Media:
Thank you all and have a wonderful and blessed weekend! =-)