Hi everyone,
It's been a while! I suppose in my last post I left a bit of a cliffhanger, and then disappeared for a while. Well, thank you all so much for your support in the last post. It was exciting to share updates about The Labyrinth Wall, and I will be sharing a few more at the end of this post. But what I've missed most about blogging during my recent break, is Fellow Creatives. It's so much fun connecting with other imaginative spirits. So, as I jump back into sharing updates on Anything Imagined (this blog), I'm going to start with a Fellow Creative post. This isn't in an interview format, but it's kind of nice to switch things around here and there.
One more note before I get to that… I was privileged to do an interview with Nutschell over at
The Writing Nut
. Please take a moment to visit and leave some comment love 🙂
Fellow Creatives: Kazu Kibuishi
A few months ago, I went to the Harry Potter World Celebration at Universal Studios. There were wonderful interviews with some of the Harry Potter film cast members and there was an opportunity to meet Kazu Kibuishi, who illustrated re-imagined versions of the Harry Potter books. He is also the Author of the graphic novel series,
Amulet
, published by Scholastic.
Kazu was very kind (he signed a poster of one of his illustrations that now lives in my family room). What was most memorable about the experience, is that I got to ask Kazu what advice he would share with other writers who are working their way through the publishing world. Specifically I asked if there was a time or opportunity that he looks back on and feels it was a turning point for his future in writing and illustration.
He told me that when he was in college, her wrote for the school newspaper. He treated it like a real world job with full dedication. What was most influential for him about the experience, was that it developed a drive within him to "keep at it." He said continuing to write as possible and take every opportunity to do so changed his career. The conversation made an impact on me, and I hope it's helpful to you as well.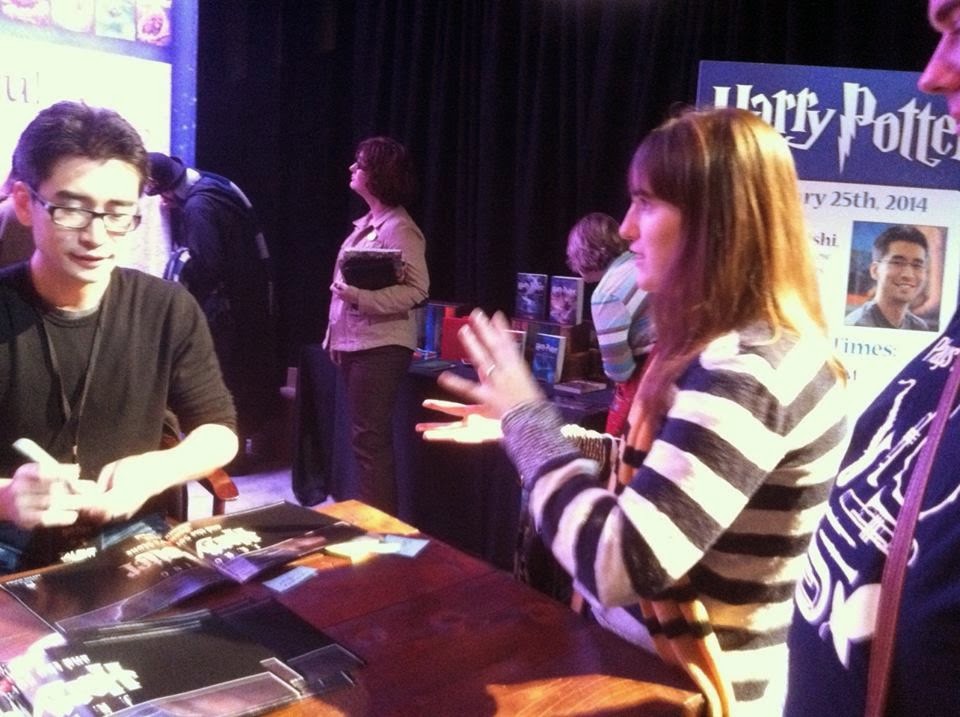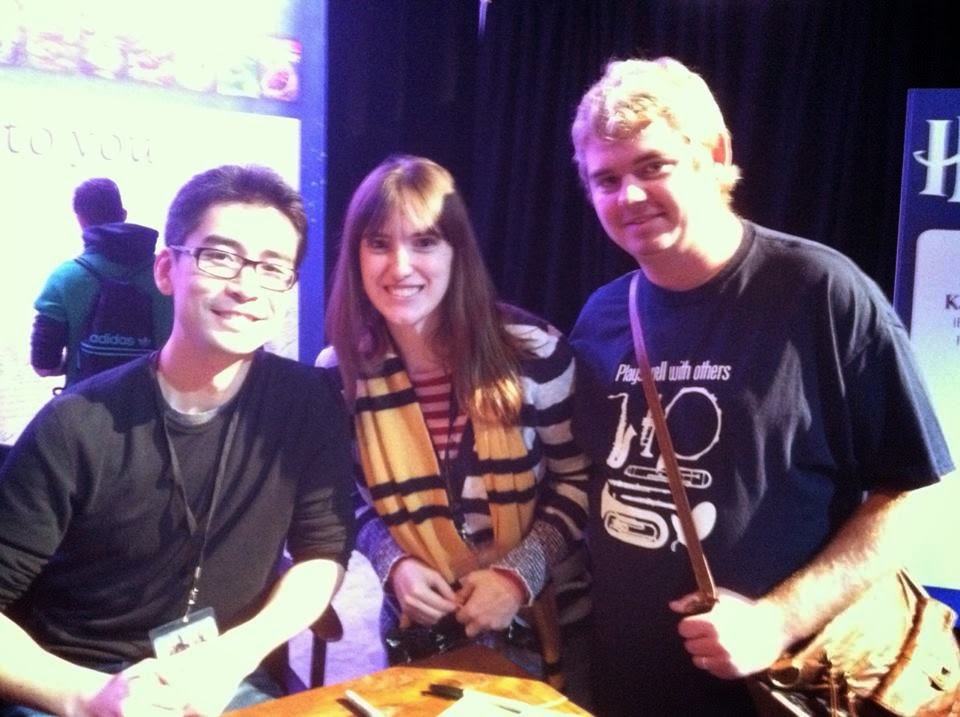 Kazu Kibuishi, Emilyann Girdner, Justin Girdner
A little more about Kazu:
Kazu Kibuishi is the writer and artist of the New York Times Bestselling AMULET graphic novel series, published by Scholastic. He is also the editor/art director/cover artist of the EXPLORER and FLIGHT Comic Anthologies. His debut graphic novel, Daisy Kutter: The Last Train, won a YALSA Best Books for Young Adults Award.
Born in Tokyo, Japan, Kazu moved to the U.S. with his mother and brother when he was a child. He graduated from Film Studies at the University of California Santa Barbara in 2000, and moved to Los Angeles to pursue a career in the entertainment industry. He currently works as a full-time graphic novelist. Kazu lives in Alhambra, California, with his wife, fellow author Amy Kim Kibuishi, and their children, Juni and Sophie.
If you'd like to be featured in an upcoming Fellow Creatives post, please submit your contact information in the Fellow Creatives sign up in the right column of the blog (you have to scroll down a bit to reach it).
Quick Updates:
There's been so much happening in the last months, it really drug me away from blogging. On one hand, many exciting things were going on, but on the other, I certainly missed the online community. I don't want to cram everything into one update, because it's just quite a bit.  But some things I do want to share are that I've transitioned into a new home as well as a new job, both of which are huge blessings. Also, thank you to everyone who has been supporting my social media and book review efforts. We blew the 500 Facebook Likes goal out of the water, but I'm still trying to build reviews. Not to worry, I know these things take time. If you're interested in leaving a review, let me know and I'll shoot you a free The Labyrinth Wall ebook.
Meanwhile, the opportunity I mentioned before has neither gone through, nor dissolved, so my fingers are still crossed. 🙂 I will try to sprinkle more of these updates in upcoming posts.
Have a Happy Day Everyone!