This series is called Fellow Creatives. These posts are my
chance to get to know other creative of all kinds: Writers, Visual Artists,
Musicians, and others may be popping by too. If you call yourself a creative
and want to participate, submit your link in the Fellow Creatives link list on
the right side menu.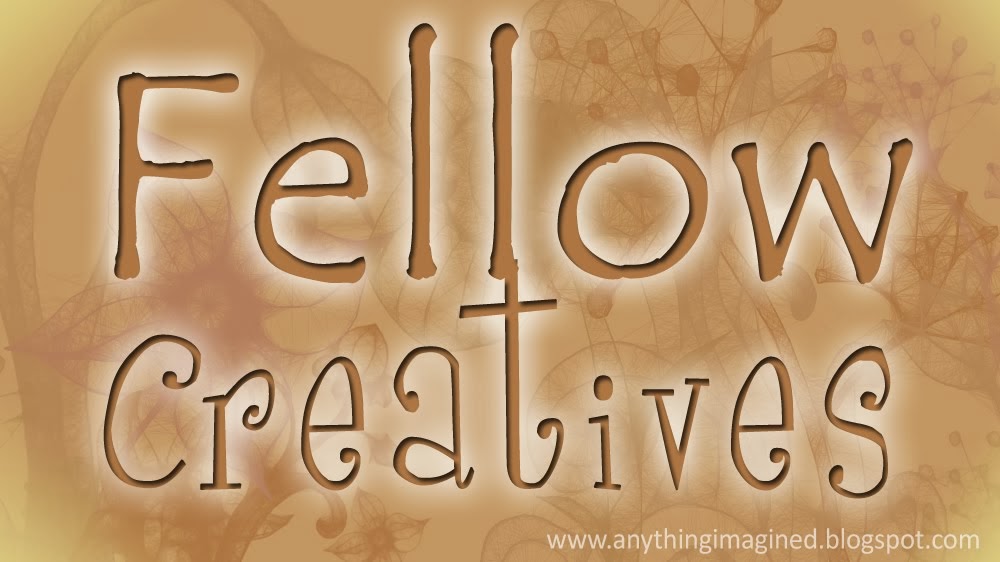 Can you briefly tell us a bit about yourself?
I was born in San Diego and have been singing since before I
can remember. I used to get in trouble in school for singing during class. I've
moved to Nashville in 2009 and am a huge supporter of independent music. I
recently became a Lyft driver. I host a writers night, I have an online show
where I bring on guest artists, and I started IndieLyft where I play two songs
from independent musicians for my passengers and have them vote on who they
like the best.
What three songs best resonate with you outlook on life and
why?
1. Here Comes the Sun by the Beatles because I know that
even when it gets hard, good things keep happening and you just have to push
through.
2. Better Work B*tch by Britney Spears because nothing is
going to get handed to you. In order to achieve success as an independent
artists you have to work really hard and keep working.
3. Hands by Jewel because even people not in typical
positions of power can make a difference. Worrying does not erase tomorrow's
issues, it erases today's peace.
Being that the title of this blog is Anything Imagined, it
seems appropriate to first ask how you get inspired and what boosts your
imagination?
I am constantly finding new ways to get inspired. One of my
secret weapons are the loop station where I just go right off the top of my
head and come up with melodies on the spot and then layer on top of that. I
also use random word/phrase/number generators. A really good app to help get
inspired with (for writing anything really) is Writing Prompts by Writing.com
What has been your favorite project as a musical artist?
I have a duo/sometimes trio called Black Rose Bettys with
Kiely Schlesinger and occasionally Byron Rice. It's rootsy folk with bluegrassy
harmonies and it is SOOO fun to harmonize with my friends and write stuff that
I may not have written if it were not for that group.
What is a dream project that you'd like the opportunity to
work on?
One of my main goals once I have the means and time to
pursue it is to create a center for the arts that really supports independent
art without worrying about what they've done already and how much exposure
they've had so far while still being picky about the artists we choose. I want
it to be a central location for any and all art – museum, movie theater,
library, live theater, music stage, bed/breakfast with a restaurant featuring
different culinary artists and interior decorators, etc. That's obviously going
to take a while and may not even be finished while I'm still alive, but it's a
dream I've had since I was very young.
What would you say has been the biggest challenge for you as
a creative? Have you overcome the challenge and what would you say to someone
else facing the same struggles?
Money and exposure is always an issue. I'm still dealing
with both of these every day because it's really hard to get people to pay
attention and keep their interest. I would say find and maintain relationships
with people who really believe in you and genuinely want to help. Utilize any
and all contacts you make and follow up immediately. Constantly get creative
with ideas to promote what you're doing while engaging your audience without
boring or annoying them.
What do you hope to achieve through your singing and
creative pursuits?
I want to reach people through music and art and help people
who are genuinely talented get the exposure they deserve. My goal for the next
5 years is to make enough money and get enough exposure that I can not have to
worry about getting my bills paid each month so I can focus on making music the
way it deserves to be made. Everything else will follow.
And last but certainly not least, where can we find you and
your music online?
I'm so glad Aubryn could stop by today. Hands by Jewel is a favorite of mine too and I certainly hope I get to visit Aubryn's Center for the Arts when its up and running (sounds amazing). She's certainly a talented and inspirational soul. And I can't let everyone leave without inviting you to check out her music. Listen to Aubryn perform When the Shine Fades…




Thank you for visiting the blog
and website of Young Adult Fantasy Author, Emilyann Girdner. Please feel free to
browse, check out her publications or reach out to her with questions or
concerns at emilyann@thelabyrinthwall.com.