This series is called Fellow Creatives. These posts are my
chance to get to know other creative of all kinds: Writers, Visual Artists,
Musicians, and others may be popping by too. If you call yourself a creative
and want to participate, submit your link in the Fellow Creatives link list on
the right side menu.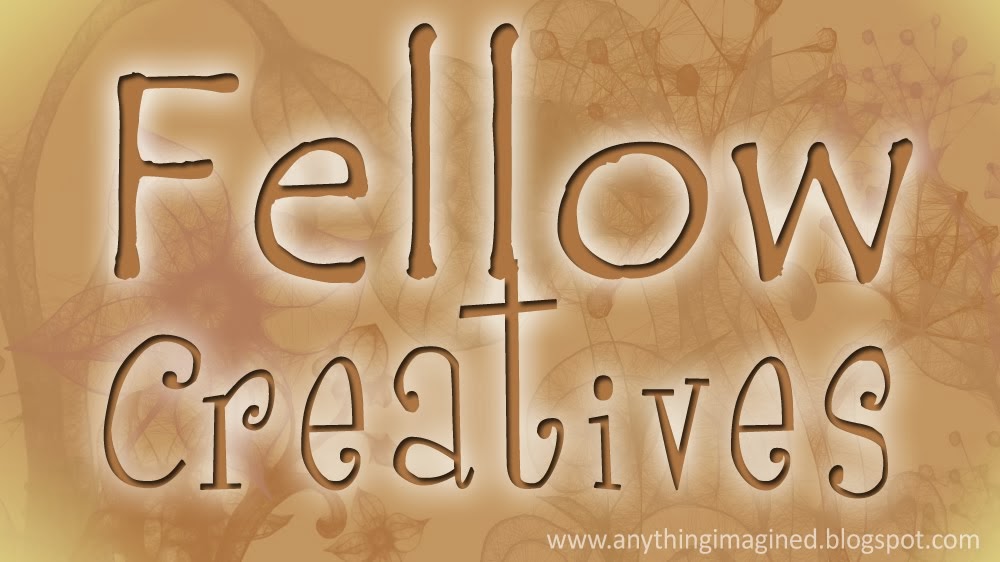 Featured this week: T.S. DeBrosse
T.S. DeBrosse (Tiffany Slotwinski) is the Author of The Hazy Souls series, the Teen & Young Adult, Paranormal & Urban story of Jeremy Chikalto, a soul caught between good and evil in a mysterious and apocalyptic adventure. With a love for the unusual, DeBrosse infuses her work with a delicate balance of strange, humor, danger and mystery that I have found very inspirational. Being that I just finished reading Jeremy Chikalto and the Hazy Souls (and loved it), I'm so very excited she had time to answer some questions, and I'm also excited to share my review.
Her Biography:
Tiffany Slotwinski DeBrosse grew up in Mantua, NJ and spent her childhood engaging in imaginative play with her friends and family. Tiffany attended Rutgers University, where she majored in English and Women's and Gender Studies, and was a Leadership Scholar at the Insitute for Women's Leadership. After teaching English in South Korea and making documentary films for the Rutgers Office for the Promotion of Women in Science, Tiffany moved to San Francisco, CA where she received her MA in English Creative Writing. Today, Tiffany enjoys spending time with her family, writing, reading, and filmmaking. (From Amazon)
Check out the interview below to learn more about Tiffany and about her work.
Can you briefly tell us a bit about yourself?
Sure! I live with my husband, two daughters, and two cats in
New Jersey, and I like to drink tea and daydream about plot twists and turns
and different stories. I also work in a library and occasionally teach English
Composition at a local community college. I love to find comedy in ordinary
life and enjoy noticing others' ticks and quirks (as well as my own!) Everyone
can be awkward and I think that's great.
If you told someone they could understand you better by
reading three specific books, which would they be? Why?
Harry Potter and the Half-Blood Prince, by J.K. Rowling – I
love the entire Harry Potter series, but this book had a lot of depth and
provided revelations about a villainous character. I absolutely love when those
cast in a bad light are revealed as vulnerable or presented as children. It
stirs the compassion in me.
A Canticle for Leibowitz, by Walter M. Miller, Jr. – I first
read this book in middle school and it blew my mind away. There's a mix of
fantasy and religious commentary, and the stories and settings chilled me.
Reading this book felt like I discovered something burried within a dusty tomb,
encased in cobwebs.
Sir Gawain and the Green Knight, by a 14th century unknown
author – I read this book as an undergraduate when I studied abroad in England
at Bristol University. The professor had us read this in Middle English and we
had to do a lot of translation work. I loved how strange and gruesome this book
was and how important the tiniest details were in unlocking meaning.
Which of your creative works do you feel most connected to
and fulfilled by? Why?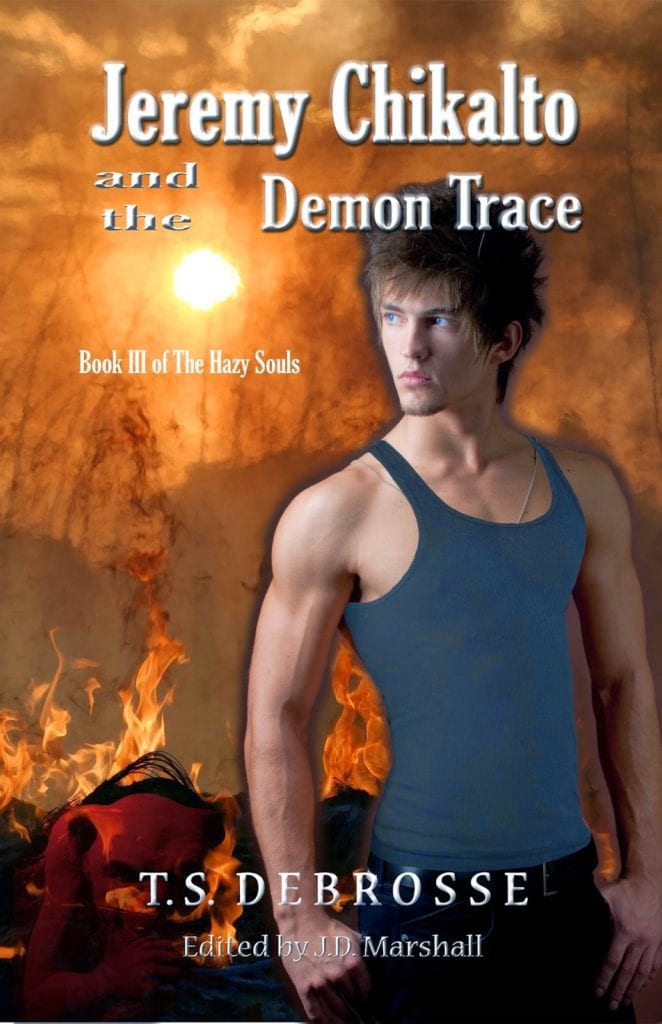 The entire Hazy Souls series is something that I've been
meaning to write since I first imagined the story as a child. I felt fulfilled
when I completed the series this year and I love the idea that my characters
are dancing around in people's heads. Other creative endeavors include acting
and screenwriting, but yeah, I've definitely felt the strongest connection to
my novels.
What would you say has been the biggest challenge for you as
a writer and blogger? Have you overcome the challenge and what would you say to
someone else facing the same struggles?
The biggest challenge for me has been deleting entire scenes
and reworking the text during the third draft stage of the manuscript. If I
feel particularly attached to the character banter in an unnecessary scene,
I've found it helpful to either move it to another scene, or to create some
action around the dialogue. So instead of characters having a conversation
while seated at dinner (boring!), they'll have the same conversation but during
some minor action sequence, like they'll be out hunting for dinner or something
like that. It's made a big difference.
I definitely need to blog more often!
What do you hope to achieve through your writing and
creative pursuits?
I like to play devil's advocate and try to show a balance in
everything. I hope by reading my books, that readers will be more open-minded
and less cynical and jaded. I like to inspire awe in the unknown. It was also
important for me to present a strong female character who was feminine, and a
male lead who was emotionally vulnerable, so you could say I tipped the scale
here a little to tell an adventure story through a more feminine lens. I think
Maren's physical vulnerability was important for me to play out because I am
totally a safety freak—super risk-adverse and I have a nervous disposition. I
tried to play up Maren's feminine strengths to show how someone can still be a
leader by having a "soft" kind of strength. I believe that everyone is
comprised of both feminine and masculine traits, and that they should be
equally valued and recognized. Obviously, my books have plenty of action scenes
too!
Aside from all of that, I really just hope to make the
reader laugh. I love when things are weird and silly, so I hope the reader gets
a sense of playfulness in my stories and that it carries over into their day
and makes them smile.
Thank you Tiffany for visiting today. You raise such a great point about finding ways to keep up the pace by infusing conversations into action. I completely agree and it is a challenge.
(The Hazy Souls, Book #1)
By: T.S. DeBrosse
If you'd like to learn more about The Hazy Souls, take a moment to read the summary and my review from Goodreads.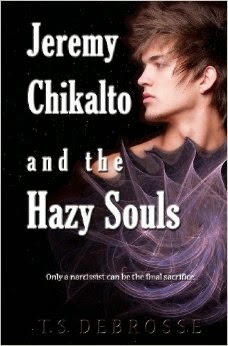 Summary from Goodreads:
Jeremy Chikalto claimed for years he can look behind the air. When an angel delivers a cryptic message about the Apocalypse, a series of strange events draws Jeremy closer and closer to the core of things. What if a third entity was vying for power with God and the Devil? Why are Earth and the distant planet Watico so similar? When Jeremy crosses over to the Haze, the line between light and dark blurs. Who is he? What is he? Can a crude prince become a cosmic martyr? Enter a world where angels, demons, ghosts, aliens, and volcanoes are bound together by prophesy.


My Thoughts On Jeremy Chikalto and the Hazy Souls
(Review from Goodreads)
This book was wonderfully odd and engaging!
My Rating on a Five Star Scale: 5/5
(Multiple times while reading this, I was reminded of Labyrinth, the movie, in an awesome way…)
As I've mentioned before in my reviews, I like to touch on certain elements of books that really enhance the experience for me. I'll follow the format I've used in previous reviews.
Characters:
This was one of my favorite aspects of the book. Jeremy Chickalto is not a typical lead character. He's certainly not the easiest character to like, and yet that's part of what makes him interesting. He has just enough potential to be someone amazing and groundbreaking that he gets under the reader's skin. He's also entertaining because he does surprise with unexpected reactions or attitudes. And beyond that the supporting characters were extremely lovable. I just couldn't get enough of Lyrna. (I am crazy because I still hear her talking in my head?) Awesome character development in this story!
Suspense:
DeBrosse did a wonderful job of building suspense and injecting mystery. This book is all about the unknown and mind-blowing concepts. From character growth to apocalyptic tribulations and gruesome scary places, I just couldn't put it down.
Pacing:
Occasionally I read a book that I enjoy, but I read it in spurts and run into sections that lose me a bit. That wasn't an issue with Jeremy Chikalto and the Hazy Souls at all for me. From start to finish, there was something engaging at all times, be it odd character quirks, plot twists or fascinating world-building.
Awesomeness:
Jeremy Chikalto and the Hazy Souls was extremely awesome and I'm ready to start book two! I highly recommend it, especially if you love surreal and unusual stories with gripping characters. I love Labyrinth (the classic movie with David Bowie and Jennifer Conley), and several times while reading Jeremy Chikalto and the Hazy Souls, the book's oddness, mixed with adventure and touchingly loyal yet strange support characters reminded me of that movie.
Thank you for visiting the blog and website of Young Adult Fantasy Author, Emilyann Girdner. Please feel free to browse, check out her publications or reach out to her with questions or concerns at emilyann@thelabyrinthwall.com.
Website content © 2011-2012 All rights reserved. Emilyann Girdner