Movie Mashup Monday: The Hunger Game's Mockingjay Patronus
Any The Hunger Games fans out there? Anyone? Anywhere? I thought so. After surfing through website after website, I've gathered some movie mashup treats for the Katniss Everdeen lovers.
"My Patronus is a Mocking Jay"
The Hunger Games and Harry Potter mashup
Effie Trinket Minion
The Hunger Games and Despicable Me mashup
(This is probably in my top five of favorite mashups ever!)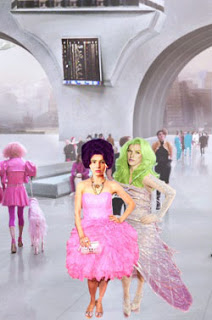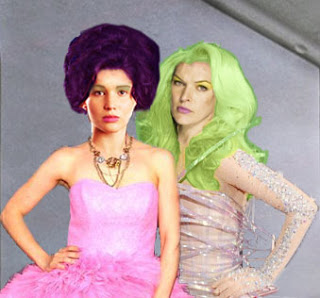 Katniss and Alice Undercover in The Capitol
The Hunger Games and Resident Evil movie mashup
Credit: Emilyann Girdner
(If you missed this mashup story, you can read it
here
)
Katniss Simpson
So keep your eye out for Katniss Simpson, she must be lurking about somewhere ;P
Keep Imaging,
Emilyann
P.S. What The Hunger Games mashup would you create?
Thank you for visiting the blog and website of Young Adult Fantasy Author, Emilyann Girdner. Please feel free to browse, check out her publications or reach out to her with questions or concerns at emilyann@thelabyrinthwall.com.