Currently listening to: Harry Potter and the Goblet of Fire by Patrick Doyle
Fantasy and Escapism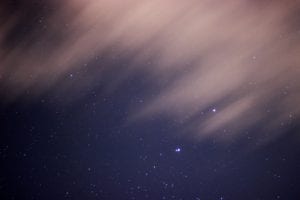 What a night of deep thinking interspersed with enlightening research it has been!
The other day my husband and I were discussing the general sense of immaturity associated with the fantasy genre and how ironic we find that. Perhaps you haven't encountered this, but we have. We've faced the opinions that being caught up in imagination and fantasy worlds is somehow an indicator of immaturity.
This sparked the surfacing of memories from art classes in school where I recall feeling discouraged about fantasy subject matter. I spent years as an artist and writer terrified to embrace my love of fantasy because be it in my own mind or perceptions from movies, I thought it was considered frivolous. Then finally I was lucky enough to have a particular instructor pull it out of me. I'm glad to be seeing embrace of the genre through the years and am curious as to people's current feelings on the matter.
I did some research I found very interesting revolving around the association of fantasy with escapism.
Anna Brenner
 had some particularly interesting information about the initial concept of fantasy as defined by Freud all the way to it's representation in modern media. The author discusses there are notions that fantasy books and movies are people's ways of escaping from reality and deluding themselves. A short
course description
 from PennState also makes small mention of this same issue. Is it just me or is that a glass half empty approach to one of the things that makes humanity the most beautiful? That thing of course being our ability to imagine and create. Thankfully further reading on these sites suggest these aren't the only opinions on the topic.
I have to say I was delighted to discover this author from
Quadrivium's
 words on the subject. The author mentions the genre's ability to deal with the true issues of life. Isn't that accurate? Through the journey we experience with Frodo in Lord of the Rings or the friendships we so strongly care for in Harry Potter, aren't we reminded of the things most treasured in our own lives? These wonderful epics steal a special place in the hearts of us all at any age because they deal with the most raw aspects of ourselves and reality. Most certainly we would be foolish not to acknowledge the escapism we experience in these fantasy stories, but isn't pretending these tales are childish the real delusion?
Let me leave you with this beautiful quote from Tolkien found at
goodreads.com
 "We have come from God, and inevitably the myths woven by us, though they contain error, will also reflect a splintered fragment of the true light, the eternal truth that is with God. Indeed only by myth-making, only by becoming 'sub-creator' and inventing stories, can Man aspire to the state of perfection that he knew before the Fall. Our myths may be misguided, but they steer however shakily towards the true harbour, while materialistic 'progress' leads only to a yawning abyss and the Iron Crown of the power of evil."
Thoughts and comments are encouraged!