This series is called Fellow Creatives. These posts are my chance to get to know other creative of all kinds: Writers, Visual Artists, Musicians, and others may be popping by too. If you call yourself a creative and want to participate, submit your link in the Fellow Creatives link list on the right side menu.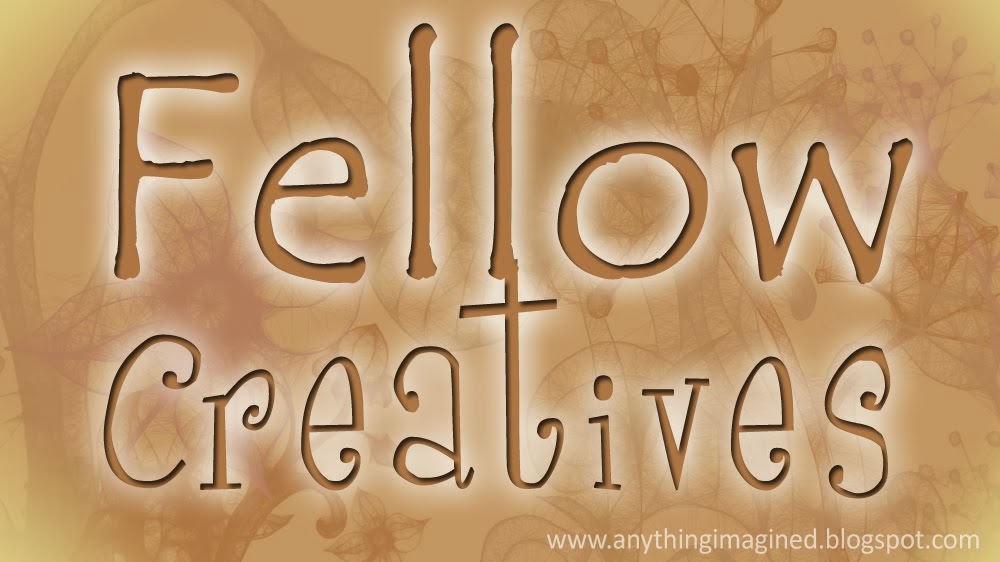 I'm so excited to have the lovely Author of Pop Travel, Tara Tyler, here today. She shared with me some insights on her favorite books, her inspirations and her creative journey. After her Fellow Creatives interview, don't forget to visit her blog and check out Pop Travel if you haven't yet.
Tara Tyler Fellow Creatives Interview
Can you briefly tell us a bit about yourself?
Sure. I like to help
people and I'm a little bossy, so I guess that's why teaching came naturally
for me. And I teach high school math! Didn't see that coming, did ya? I
currently teach, write, and cheer (loudly) for my boys' teams. It's a full
schedule!
If you told someone they could understand you better by three
books, which would they be? Why?
The Bible – I do my
best to live by it and I think everyone should read it; anything by Piers
Anthony, Janet Evanovich, and Michael Crichton – favorite authors. All their
stories are full of life, humor, and adventure, in all my favorite genres –
fantasy, chick lit thriller, sci fi thriller. Life's an adventure, but you
can't take it too seriously!
Being that the title of this blog is Anything Imagined, it
seems appropriate to first ask how you get inspired and what boosts your
imagination?
I love to observe. I
am usually a wallflower sponge – soaking up what goes on around me,
interjecting a funny comment here and there. Watching and learning gives me
more perspective and inspiration.
What is your favorite character you've ever imagined?
I have a YA super
hero WIP waiting for me to devote some time to writing it. Magenta is about an
orphan girl adopted by a strange old scientist who raises her to become a super
hero. So much happens to her. I can't wait to see how she does!
Sometimes people say "they don't have a creative bone in
their body." Have you thought much about creativity and do you believe that
what they say is true? Or do you think anyone is capable of creativity if they
chose to be?
I believe that is
possible, but I also believe it's a choice. I have several friends with
creative potential but choose not to tap into it, and that's fine. I think
everyone has an imagination, even if they don't know what to do with it.
Outlets come easier to some than others.
You wrote many assignments and papers in school, but at what
point did you realize you loved to write?
I detested writing
and reading assigned books in school. Yes, tis true. I took Comp 101 in summer
school to get it over with. But that teacher saw potential through my BS and
that was my first spark of potential. Reading and having my own adventures
combined to inspire me to start writing.
Which of your creative works do you feel most connected to
and fulfilled by? Why?
My first book, which
I dream of rewriting someday. It's a chick lit story based on my adventures
with my crazy friends – before cell phones recorded every stupid thing we did!
Finishing it inspired me to look into publishing and it got me to learn a ton!
What would you say has been the biggest challenge for you as
a writer? Have you overcome the challenge and what would you say to someone
else facing the same struggles?
My biggest struggle
is not having enough time to dedicate to it. Life is a delicate balance of have
to and want to. I just wish the want to paid so I wouldn't have to so much!
What do you hope to achieve through your writing and
creative pursuits?
I don't expect to be
a best seller or famous (but it would be really cool!) I write to entertain,
with an underlying message, and hope to inspire the love of reading and
creativity in others. Read more, screen less!
Tara, I'm really glad your teacher saw your potential and encouraged you because look how far you've come. You've spiked my interest about Magenta. Can't wait to hear more about that story =-) And one of the things that resonated strongly for me is her term "Wallflower sponge." That's something I can relate to. Thank you again for stopping by, Tara.
By: Tara Tyler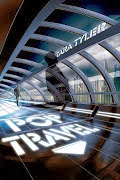 POP TRAVEL is the way to go! (at your own risk!)


In 2080, technology has gone too far for J. L. Cooper. He is happily hidden in his simple, secluded life as a private detective in a small town, far from any pop travel laser teleportation stations. Until he takes on a client who insists pop travel made his fiancé disappear.


When Cooper investigates, he finds evidence of pop travel's deadly flaw, sparking a series of murders, attempts on his life, and threats to his brother. He'd like to pass off the evidence but knows he's being watched and can't trust anyone. And who would believe him?


The only way he can save his brother is to fool his observers while looking for a way to expose the problem. He decides to go to the source and confront the Creator of pop travel. On his way, Cooper meets Southern siren, Geri Harper (an undercover FBI agent) who tags along despite his protests. When they reach the Creator, he has plans of his own and leads them on a wild detour.