What will you find in the "Throwback Thursday Fantasy Relay"
series? I'll feature either a Fantasy book or movie, share some lesser known
information on it and if I'm familiar with it, I'll share a brief review as
well. The fantasy genre is vast, encompassing epic fantasy, contemporary fantasy,
and more, so this series is full of variety. There are so many fantasy films
and books that are making a lasting impression on society and are worth
discussing, so here I go… Perhaps you'll stumble on a fantasy gem you'd never
heard of in this series.
Throwback Thursday Fantasy Movie Relay: Willow!
Anyone out there remember Willow? I haven't seen it for many
years, so this post with be refreshing my memory. After this relay, I may or
may not want to watch this classic again… we'll see.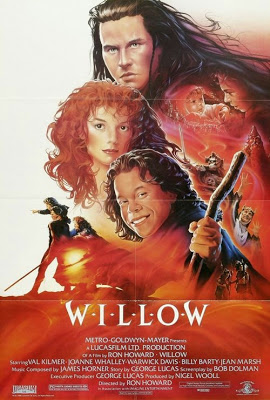 Summary from IMDB:
A reluctant dwarf must play a critical role in protecting a
special baby from an evil queen.
Storyline from IMDB:
A baby girl is discovered in a river by Ranon and Mims, the
children of Willow Ufgood, a dwarf farmer and magician and the baby girl is
taken into the care of Willow's family. But when a terrifying dog-like creature
attacks Willow's village, whilst tracking down the baby, Willow consults the
village council and the wizard The High Aldwin. The High Aldwin gives Willow a
task and Willow leaves the village and embarks on the task to give the baby
girl to a responsible person. But Willow soon learns the baby is Elora Danan,
the baby girl destined to bring about the downfall of the evil sorceress Queen
Bavmorda. Joined by his allies: swordsman Madmartigan, sorceress Fin Raziel and
the Brownies Franjean and Rool, Willow takes it upon himself to protect Elora
from Queen Bavmorda, who intends to kill Elora and prevent Elora from
fulfilling her destiny. And Willow and his allies are pursued by Queen
Bavmorda's daughter Sorsha and the evil commander of Queen Bavmorda's army
General Kael, whom (w
ritten
by 
Dan Williams
).
Fun Willow Facts:
If you've never seen Willow, you may be surprised to see
some familiar facts in the cast, though they were a few years younger.
Warwick Davis, Willow Ufgood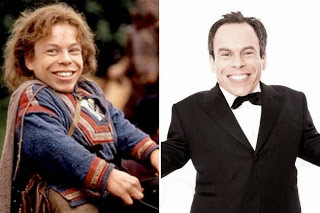 Joanne Whalley, Sorsha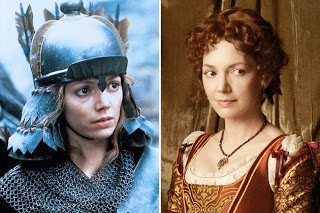 Kevin Pollak, Rool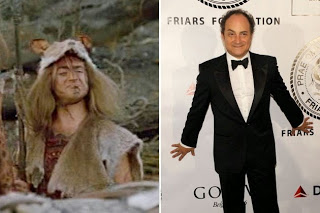 Val Kilmer, Madmartigan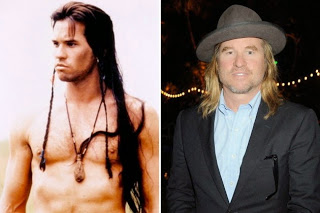 ·
According to The Star Wars Wiki (Wookipedia),
Willow was briefly listed on StarWars.com as if it was part of Star Wars
continuity; however it turned out to be an April fool's joke. See the
explanation below from Wookipedia.
On April 1, 2006, StarWars.com updated its Databank with elements from the film and its spin-off
novels, indicating that Willow would be added to the Star Wars continuity. Elaborate databank entries were
written which attempted to plausibly fit the film into the history of the Star
Wars universe. However,
two days later, it was revealed to be an April Fools'
joke, and
thus non-canon. Willow was released on Blu-ray on March 12, 2013.[1]
So what do you think? Is this one you like? Or if you never
saw it, do you think you'll check it out. I noticed that it had a 48% score on
Rotten Tomatoes, but a 4 Star score on Amazon. As they say, "to each their own."
I think I'd like to watch it again sometime, just to refresh my memory. And
what else is going on in your worlds? I love to hear about your days. J
Keep Imagining,
Emilyann