What will you find in the "Throwback Thursday Fantasy Relay"
series? I'll feature either Fantasy books or movies, share some lesser known
information on it and if I'm familiar with it, I'll share a brief review as
well. The fantasy genre is vast, encompassing epic fantasy, contemporary
fantasy, and more, so this series is full of variety. There are so many fantasy
films and books that are making a lasting impression on society and are worth
discussing, so here I go… Perhaps you'll stumble on a fantasy gem you'd never
heard of in this series. Please also feel free to leave recommendations of good
fantasy books or movies for this series in the comments.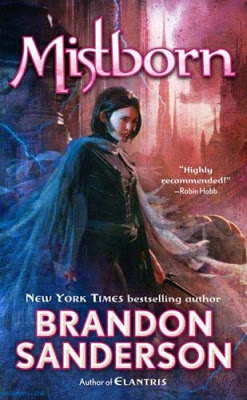 Throwback Thursday Fantasy Relay: Mistborn!
I have heard about Mistborn and decided to learn more about
the book and the series. It is listed on several Best Fantasy Books lists and
the summary sounds very interesting.
Books in the Mistborn Series:
The Final Empire (2006)
The Well of
Ascension (2007)
The Hero of Ages (2008)
Summary from Amazon:
Brandon Sanderson, fantasy's newest master tale spinner,
author of the acclaimed debut Elantris,
dares to turn a genre on its head by asking a simple question: What if the hero
of prophecy fails? What kind of world results when the Dark Lord is in charge?
The answer will be found in the Mistborn Trilogy, a saga of surprises and
magical martial-arts action that begins in Mistborn.
Quotes from Mistborn I found Intriguing:
(Quotes Source: Goodreads)
"Belief isn't simply a thing for fair times and bright
days…What is belief – what is faith – if you don't continue in it after
failure?…Anyone can believe in someone, or something that always
succeeds…But failure…ah, now, that is hard to believe in, certainly and
truly. Difficult enough to have value. Sometimes we just have to wait long
enough…then we find out why exactly it was that we kept believing…There's
always another secret."
― 
Brandon
Sanderson
, 
Mistborn:
The Final Empire
Mistborn Art:
I also came across some beautiful Mistborn fan art worth
sharing…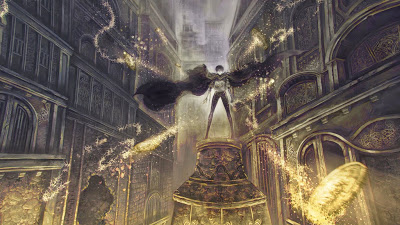 Thank you for stopping in for this fantasy relay. Had you
heard of Mistborn before? Is it as amazing as the online community says it is?
What other books or movies would you like to see featured in the Fantasy Relay
series?
Keep Imagining,
Emilyann