What will you find in the "Throwback Thursday Fantasy Relay"
series? I'll feature either a Fantasy book TV show, or movie, share some lesser
known information on it and if I'm familiar with it, I'll share a brief review
as well. The fantasy genre is vast, encompassing epic fantasy, contemporary
fantasy, and more, so this series is full of variety. There are so many fantasy
films and books that are making a lasting impression on society and are worth
discussing, so here I go… Perhaps you'll stumble on a fantasy gem you'd never
heard of in this series.
Throwback
Thursday Fantasy Relay: Underworld!
 There is a dark, raw
fantastical yet relatable modern feel to Underworld that makes it a favorite
for many people. Personally, I watched this movie out of total bordem, but was
very pleasantly surprised by it's quality.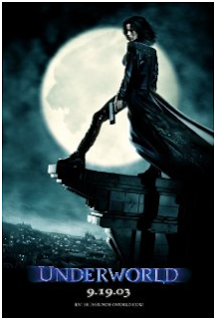 Summary from IMDB:
·
A war going on for centuries between vampires and
Lycans/werewolves, never seen by humans eyes, until one of the werewolves by
the name of Lucian finds out about one human that can bond with vampire blood
and Lycans blood, Michael. Selene is the vampire Death dealer that finds out
why the Lycans are following Micheal and falls in love with him. Kraven is the
leader of the vampire house after Viktor dies and wants Selene by his side, but
she is a wild cat to break.
Underworld Movie Art: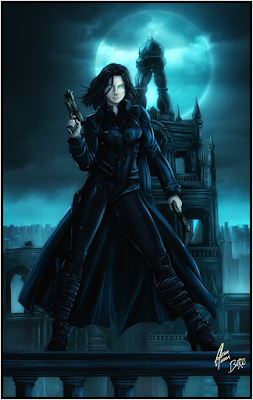 Found
on:
Fanpop
Artist: Unknown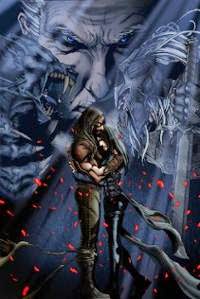 Found
on: Tower Books
Artist: Andrew Huerta (Illustrator)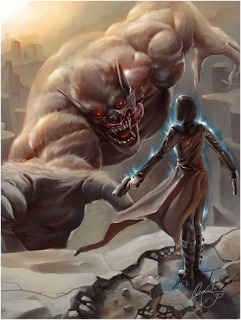 So what do you think? Is this one you like or do you think
you'll check it out? Do you have any other book or movie recommendations for
this series? And what else is going on in your worlds? J
Keep Imagining,
Emilyann