What do Lord of the Rings and The Labyrinth Wall Have in Common?
Hi Everyone,
You may have noticed I had a brief break there in posting, but I promise it was for good reason. I have been crazy busy traveling for work trips (I discovered that Dallas has amazing food), attending super fun comic cons and preparing for The Haunted Realm book launch… which is upon us!!!! So I'll jump right in to a recap of the last few weeks, details about The Haunted Realm book launch and a quick update about The Realms Faire Joust! And you'll also find out in this post what Lord of the Rings and The Labyrinth Wall have in common.
Sean Astin, The Labyrinth Wall
and My Adventures at Wizard World Comic Con: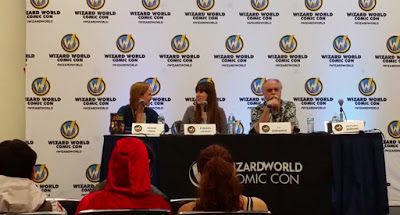 Genese Davis, Emilyann Girdner and J.J. Sedelmaier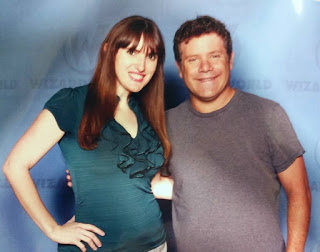 Me and Sean at Wizard World Comic Con
And as usual, I was extremely impressed with all of the awesome Cosplays at the event! Below are some of my favorites. Beauty and the Beast, a very cool Jedi, completely awesome The Last Unicorn Cosplay (she made their outfits), Rick Grimes, Lara Croft, Little Red Riding Hood, Assassin's Creed, and Spock! Oh awesome cosplayers, you rock my world! How much fun are these outfits? One day I'll do an awesome cosplay (say in celebration if I ever land some big movie deal?)… Yes, you guys can hold me to that if it happens, haha. But in all seriousness, I will try to do a fun cosplay to post sometime in the near future.
The Haunted Realm Book Launch!
Stay tuned this week for more details about The Haunted Realm book launch. I have included pre-order and advanced copy links today as well as upcoming events (see the graphic below pulled from other launch promotions), but I'll have more goodies like quotes and excerpts this week. If you're near Orlando, I hope we'll get to visit in person one of these launch events, the more the merrier. =-)
Obsidian Series Purchase Links:
Stay Connected to the Series via Websites and Social Media:
The Realms Faire!
Lady Girdner
Labyrinth
Topiary