What will you find in the "Throwback Thursday Fantasy Relay"
series? I'll feature either a Fantasy book TV show, or movie, share some lesser
known information on it and if I'm familiar with it, I'll share a brief review
as well. The fantasy genre is vast, encompassing epic fantasy, contemporary
fantasy, and more, so this series is full of variety. There are so many fantasy
films and books that are making a lasting impression on society and are worth
discussing, so here I go… Perhaps you'll stumble on a fantasy gem you'd never
heard of in this series.
Throwback
Thursday Fantasy Relay: The NeverEnding Story!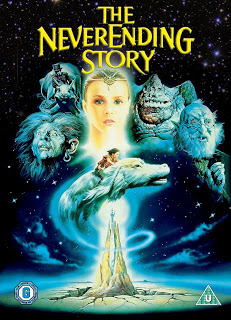 Rock creatures, quicksand and
princesses enticed me to be watch The NeverEnding Story as a child. I liked it
pretty well. It wasn't my very favorite movie as a kid, but the idea of a
relatable modern day child stumbling into a mysterious fantasy world was enough
to keep me captivated. Even in my youth, I was aware that this movie was not
the best cenematic presentation in the world. As an adult, I feel confident I'd
consider it pretty cheesy. This one is likely more for the kids.
Summary from IMDB:
Bastian is a young boy who lives a dreary life being
tormented by school bullies. On one such occasion he escapes into a book shop
where the old proprieter reveals an ancient story-book to him, which he is
warned can be dangerous. Shortly after, he "borrows" the book and
begins to read it in the school attic where he is drawn into the mythical land
of Fantasia, which desperately needs a hero to save it from destruction.
Written by 
Graeme
Roy
Fun
Facts:Jack Black was in one of The NeverEnding Story
movies: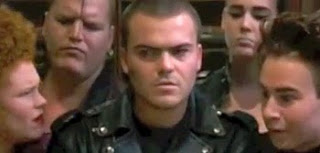 According to
Wikipedia, at the time of its release, The NeverEnding Story was the
most expensive film produced outside of the USA or USSR.
Supposedly when the Fantasians gather, you can
see other famous characters such as Yoda, Mickey Mouse, Ewoks and more. This
can be seen in the photo below, however, I have not re-watched this film to
verify that the image is real… so take that with a grain of salt.
So what do you think? Is this one you like or do you think
you'll check it out? Do you have any other book or movie recommendations for
this series? And what else is going on in your worlds?
Keep Imagining,
Emilyann